There are 1 million agents selling the same products at the same price to the same people.
How will you be different?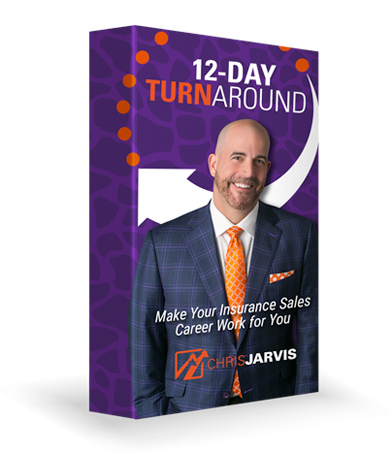 The 12-Day Turnaround includes daily video sessions, practical worksheets, and bonus resources.
Each video has at least one PDF worksheet, and bonus spreadsheets and templates. 
.
Promotion:
 
Day 1 Sample: Worksheet covers self-assessment and BIG ideas
 

 
Day 2

Day 3
Day 4 Sample: Worksheet covers "knowing yourself" and getting to know your clients
 

 
Day 5

Day 6 Sample: Worksheet covers how to ask your clients valuable questions
 

 
Day 7

Day 8

Day 9

Day 10

Day 11 Sample: Worksheet covers how to respond to client answers
 

 
Day 12

Bonus Session Sample: Goal Setting
.
Retail: $499 (Substantial group discounts and co-marketing discounts available)
This course includes: 
The Billionaire's secret to wealth without education
The 3 ways to grow your practice and earn more – while working less
The "Poker Secret" to successfully working with very wealthy clients
The powerful formula for setting, and reaching, ambitious goals
The proven path to building an endless stream of referrals
Real-world examples and case studies from my 20-year career
Proven scripts you can immediately use with prospects and referral sources
Downloadable templates that will help you track, analyze and improve your practice
100% satisfaction guarantee