Congratulations!
You are a PENGUIN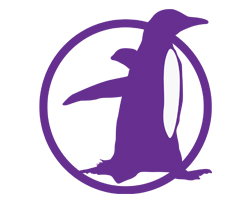 You are a PENGUIN because your high score is in the area of RELATIONSHIPS.
Your commitment to building and maintaining relationships makes you a valuable team member and a trusted friend. Like the penguin, you value your community, togetherness, and social connection. You should be proud of your ability to successfully connect and interact with people. With seven billion of them on the planet, you're bound to run into a few of them. Strong relationships not only help you survive difficult situations, but they also help you thrive in your endeavors. How you manage your relationships can have a significant effect in your long term personal and professional success.
You are loyal. People are important to you.
You excel around like-minded people.
You are very comfortable in groups.
You make people smile when you enter a room.
Share your Wild Factor experience with friends and family:
YOUR Wild Factor Report
Check your email for your Customized Wild Factor Report ($29.99 value) for greater insights, practical recommendations, and worksheets to improve all areas of your life.
DRESS TO KILL IN YOUR PENGUIN SUIT
Penguins are peaceful by nature and very entertaining to watch. Always a fan favorite at the zoo, the Penguin tank never disappoints. You may marvel as the Penguins dart through the water and launch onto land— or smile as the children laugh at their clumsy, if not silly, waddling. They excel in their preferred environment, but often stumble when not in their element.
Penguins are monogamous and extremely protective of their young, but they understand and appreciate the importance of support from the larger community. Feeding in the open ocean, they work together to evade predators and surround small fish. Your interpersonal abilities have helped you in your career as well.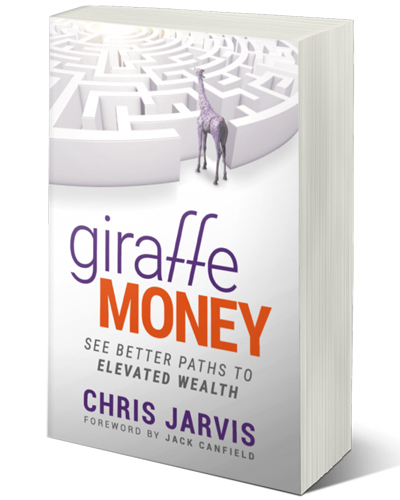 Giraffe Money
WHAT DO SUPER SUCCESSFUL PEOPLE KNOW THAT YOU DON'T?
For decades, Chris Jarvis has helped the most successful entrepreneurs and wealthiest families build, protect, and transfer significant wealth. He discovered the 7 Hidden Paths the richest people took on their way to standout among the herds. Amazingly, each one of these strategies is symbolized by the unique challenges and abilities of the tallest animal on earth – the giraffe!
How Can the Penguin Guide You?
"If you want to go fast, go alone. If you want to go far, go
together." – African proverb
As the Penguin, you have a natural ability to build and maintain relationships that is superior to your scores in health, finances, career, or fun. This unique ability will give you the opportunity to create paths, inspire people, and build collaborations others only wish they could. More importantly, your deep connections will afford you the opportunity to go further than others—and never to be alone. It's what you do with this ability that will ultimately determine the quality of the life you lead.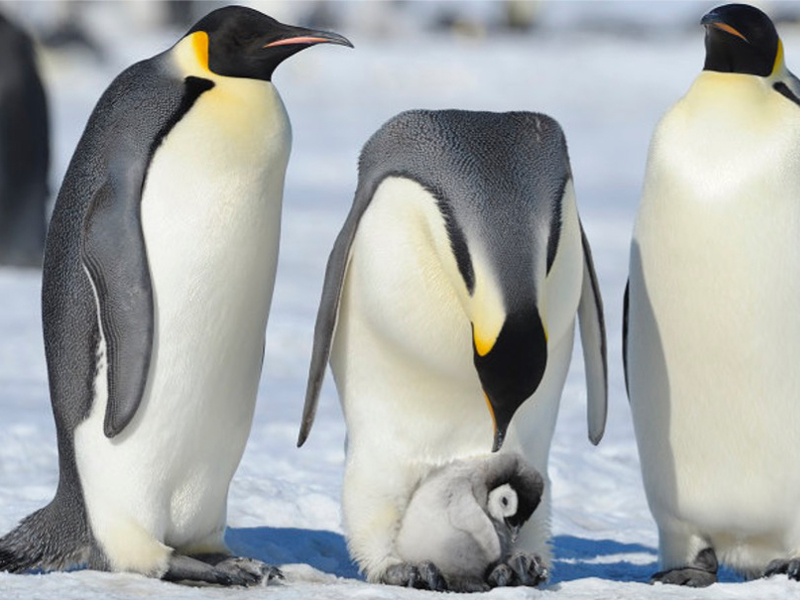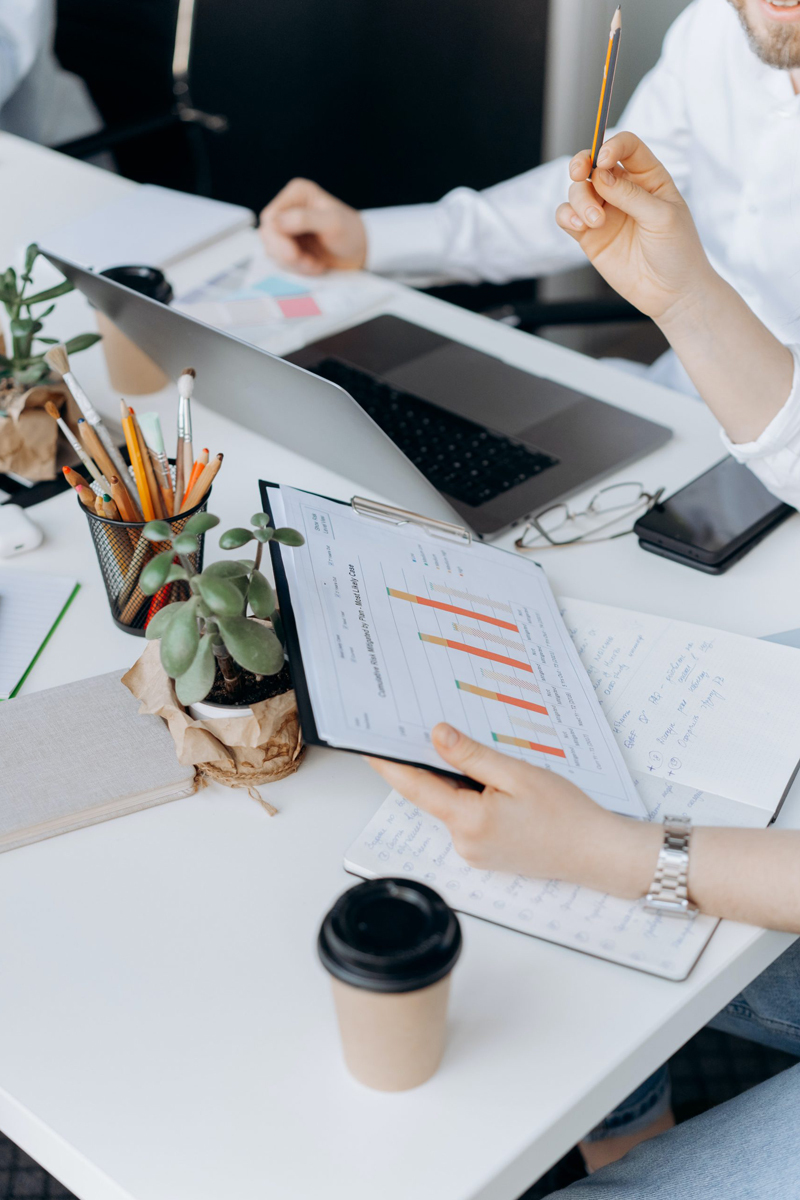 Improve Your Career
A much wise man once told me that the key was, "To do what you love and to love what you do." Though similar advice has been shared by countless parents, professors, and career counselors, it appears to be much easier said than done. Based on a 2019 survey conducted by the Lumina Foundation and Bill & Melinda Gates Foundation, only 40% of Americans say they work in good jobs. 44% of those surveyed indicated that they were in mediocre jobs and 16% said they were in bad jobs. More troubling, only 37% of respondents said that they had seen any improvement in ANY of the ten top indicators for job satisfaction over the last five years. Slightly more than 1/3 of the Americans surveyed saw any improvement in pay, job security, opportunity for advancement, benefits, stability and dignity.
If you are one of the 60% who are looking for more out of your job, you are already a step ahead of the game with Relationships as your natural ability. Napoleon Hill (Think and Grow Rich) credited much of his success to having Andrew Carnegie as his mentor. My mentors Jack Canfield, Jay Abraham, and Gordon Logan all have similar stories about their mentors.
To take it a step further, the most successful entrepreneurs I've interviewed have credited advisory boards as huge contributors to their success. A study done by The American Society of Training and Development found that people are 65% more likely to meet a goal after committing to another person (an accountability partner). Leveraging your interpersonal skills to identify, attract and interact with key people will help you succeed more than those who resort to politicking and job-switching.
For more ideas about creating or joining a mastermind group, or creating an effective accountability partner relationship, check out GiraffeU.com.
Improve Your Health.
Humans have an inherent desire to be close to other people. This is consistent with Maslow's Hierarchy of Needs and its third level, Love and Belonging. Studies show that married or partnered people are less susceptible to psychological stress and cohabitating people are happier than those who live alone.
Interestingly, their research in 2019 suggests that married people who undergo heart surgery are three times more likely to survive the first three months after surgery than single patients. Speaking of adding years onto your life, research suggests that having healthy social relationships makes a bigger impact on avoiding early death than taking blood pressure medication or being exposed to air pollution. One study even suggests that a lack of social relationships has the same effect on health as smoking 15 cigarettes a day
Improve Your Finances
Unsurprisingly, people who are great at building relationships are encouraged to pursue sales careers. Other Penguins find great success leading others – as a manager, coach, or spokesperson. In 6 Secrets to Leveraging Success: A Guide for Entrepreneurs, Family Offices and Their Trusted Advisors, Jarvis identifies the key to breaking through financially as "Leverage." Only by helping others see the value of working with you will you be able to get more work done.
Today, more than at any time in history, the younger generation is more focused on purpose and connection than on finances. Your ability to connect with people, as part of a for-profit venture, could be the most valuable asset any company could wish to have. Focus on networking with people who are more successful than you are. Ask them what their problems are. Financially rewarding answers are only a conversation away. Given that you love talking to people, you are closer than you think.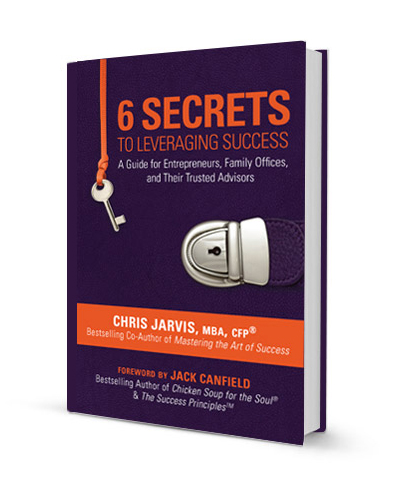 6 Secrets to Leveraging Success
Open your eyes to wealth-building secrets from a successful mathematician and financial strategist.
As an actuarial analyst for some of the largest companies in the world and as a Certified Financial PlannerTM Professional, Chris Jarvis gained critical insights into the successful operations of hundreds, if not thousands, of businesses and professional practices. He has been solving complex business, investment, and insurance concerns for his clients for more than twenty years.
Have More Fun
Neuroscientific research shows that 30 minutes of daily laughter and "play" can release enough serotonin and dopamine to significantly reduce stress. It should come as no surprise that countless pieces of research show that people with strong relationship bonds have less stress, depression and anxiety. Consequently, those with strong relationships are happier and more fulfilled.
Your natural abilities afford you more opportunities for fun than most. You are invited to more dinners, outings, and vacations. One way to have more fun is to invite others to participate in those fun events – so you can share the fun and strengthen your relationships further. As an example, I recently turned 50 during a pandemic. Admittedly, I am a very difficult person to buy for. My family bought me a "family adventure" book. Every week, we choose a family night, and we scratch off the hidden exercise. Everyone has to participate – no excuses. This allows us to do something together without argument. Since there is no decision to make over what movie to see or where to go to dinner, we all join in the fun together. It's a very thoughtful gift that has made me laugh
YOUR Wild Factor Report
Check your email for your Customized Wild Factor Report ($29.99 value) for greater insights, practical recommendations, and worksheets to improve all areas of your life.